Poor man's pudding, a classic, is already delicious, but it's simply perfect with a touch of chocolate.
Recipe ingredients
Sauce
¼
cup
Natrel unsalted butter, cut into chunks
Pudding
1 ¼
cup
of Natrel Chocolate Milk
Prepare the sauce: In a pan, heat the maple syrup with the water, melt the butter and stir vigorously. Remove from heat and set aside.
Prepare the pudding: In a bowl, mix the flour, baking soda, baking powder and sugar together.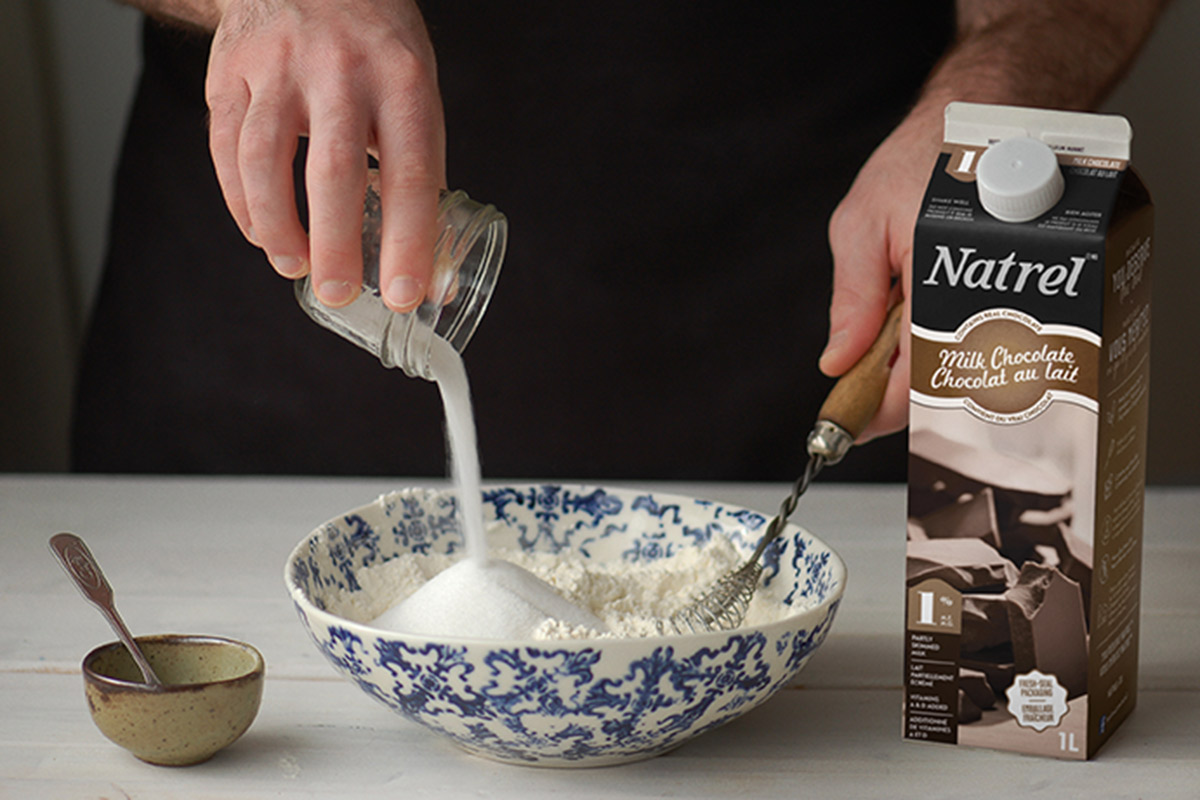 Mix the chocolate milk and oil together; stir into batter. Pour into the pan, evenly distributing the batter with a spatula.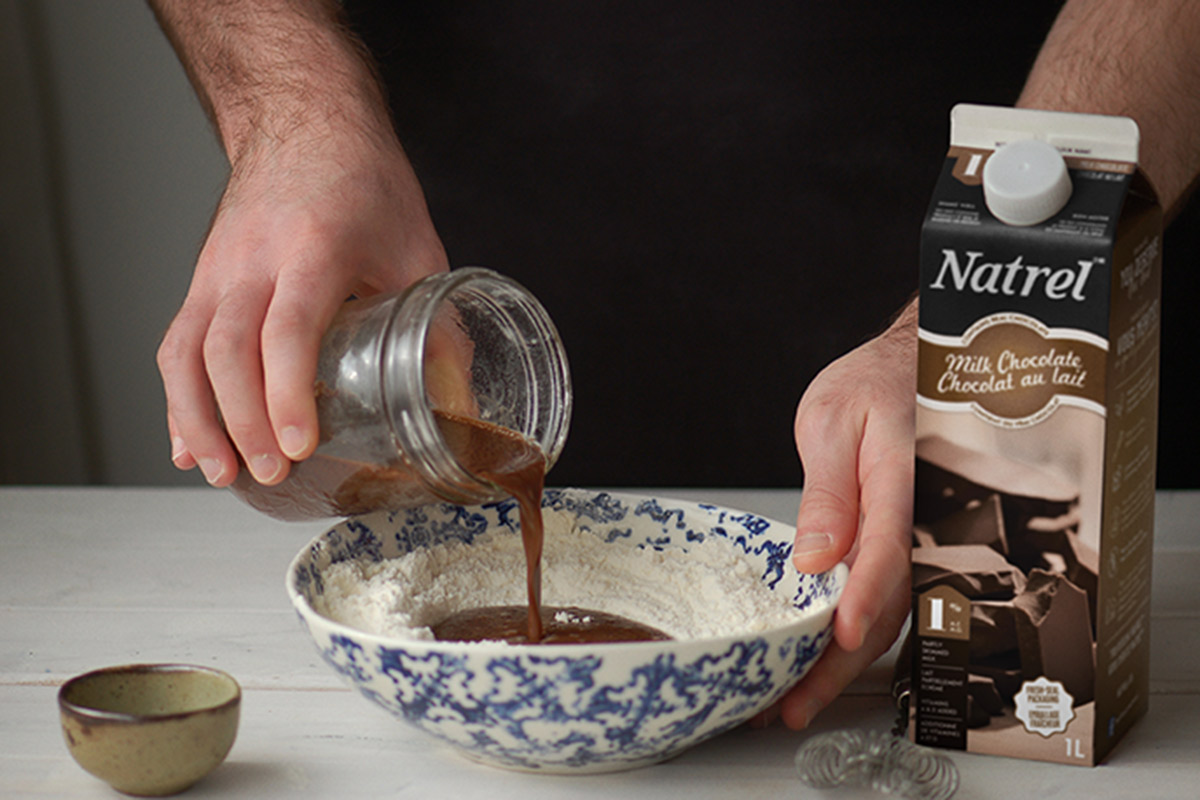 Pour the maple sauce on top and bake for 40 minutes, or until a knife inserted in the centre comes out clean.
Cool to room temperature. Turn over the pudding before serving.