MOCHI!
Thank you very Mochi!
Get your fingers on this refined, gourmet treat. Only one bite and you'll say Thank you very Mochi!
An irresistible Japanese-inspired frozen treat that you can enjoy with your fingers. Natrel Mochis contain real ice cream made with 100% Canadian milk wrapped in sweet rice dough.
Try Natrel Ice Cream MOCHI
Your summer ice cream treats !
Save 1$ on your MOCHI purchase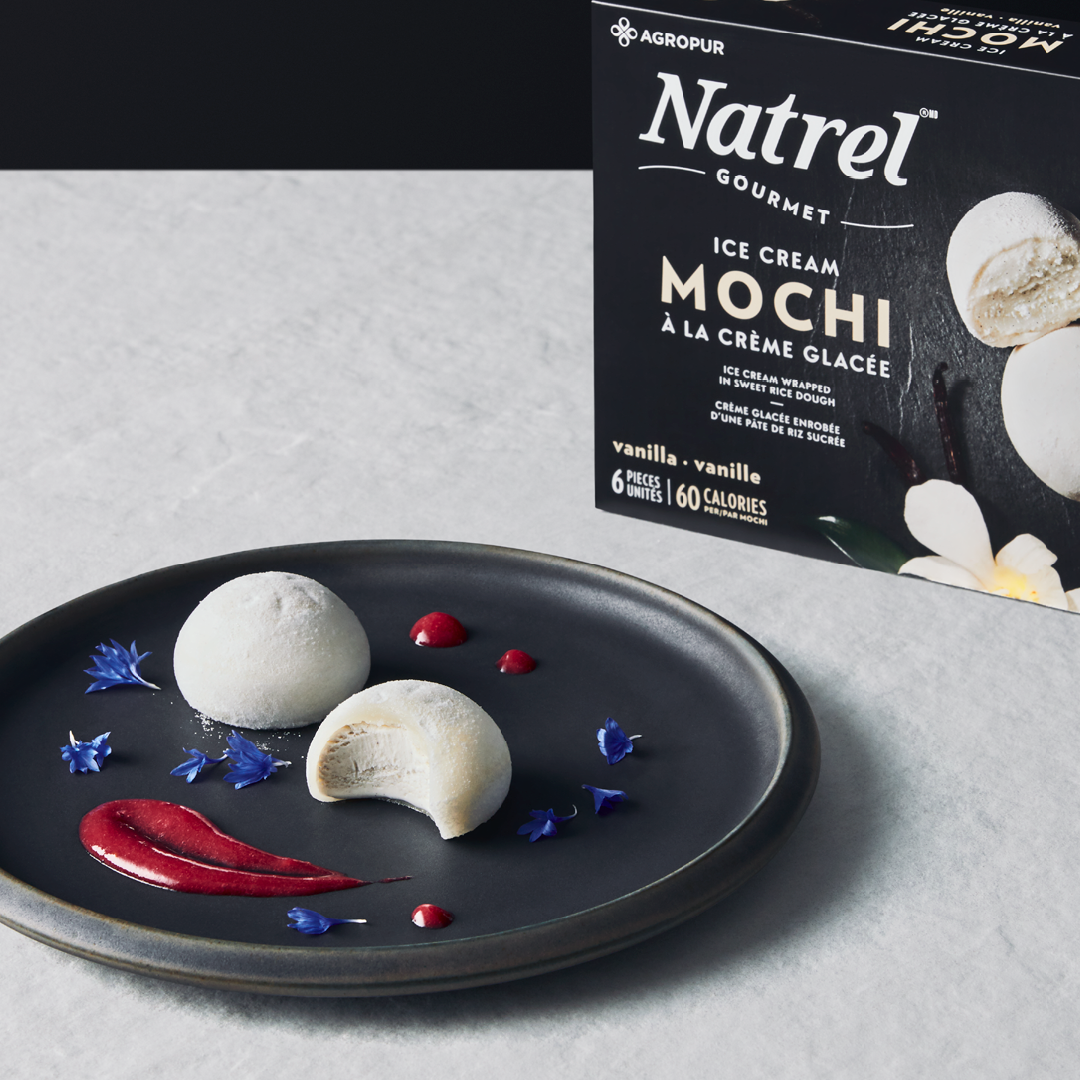 A new way to eat ice cream
Savour a bite-sized delight wrapped in sweet rice dough with a fruit coulis, dipped in a chocolate fondue, as a garnish on a decadent milkshake, your imagination is limitless. Whether you share it or have it your little treat, mochis are exquisite for any occasion.