ICE CREAM MADE DIFFERENTLY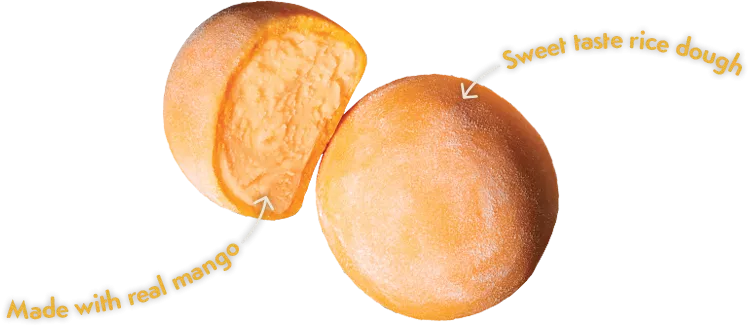 Ingredients
Ice cream: Milk, Cream, Sugars (sugar, glucose solids, dextrose), Mango base (mango puree, sugar, water, lemon juice concentrate, natural flavour, pectin, annatto, turmeric), Skim milk powder, Carrageenan, Guar gum, Locust bean gum, Mono and diglycerides, Annatto, Turmeric.
Mochi dough: Water, Icing sugar, Rice flour, Corn starch, Flour (wheat), Salt, Amylase (maltogenic), Mono-diglycerides, Annatto. May contain: Peanuts, Tree nuts, Eggs.
There may be a delay between updating the product label or packaging and updating the website. In the event of differences between the data presented on this website and those appearing on the product label or packaging, the product label or packaging should be considered to represent the most accurate and up-to-date information.
Nutrition Facts
Calories
120
% Daily Value*
Enjoy a touch more with Natrel

Only quality Canadian milk—always fresh and wholesome. 100% owned by dairy farmers

No artificial colours, flavours or preservatives

Each element used for our packaging is recyclable