Welcome to the Natrel Bistro
The Natrel Bistro serves the very best milk-based products.
Choose from a variety of delicious drinks and snacks,
then add Natrel's touch thanks to our exquisite dairy products.
Taste the possibilities!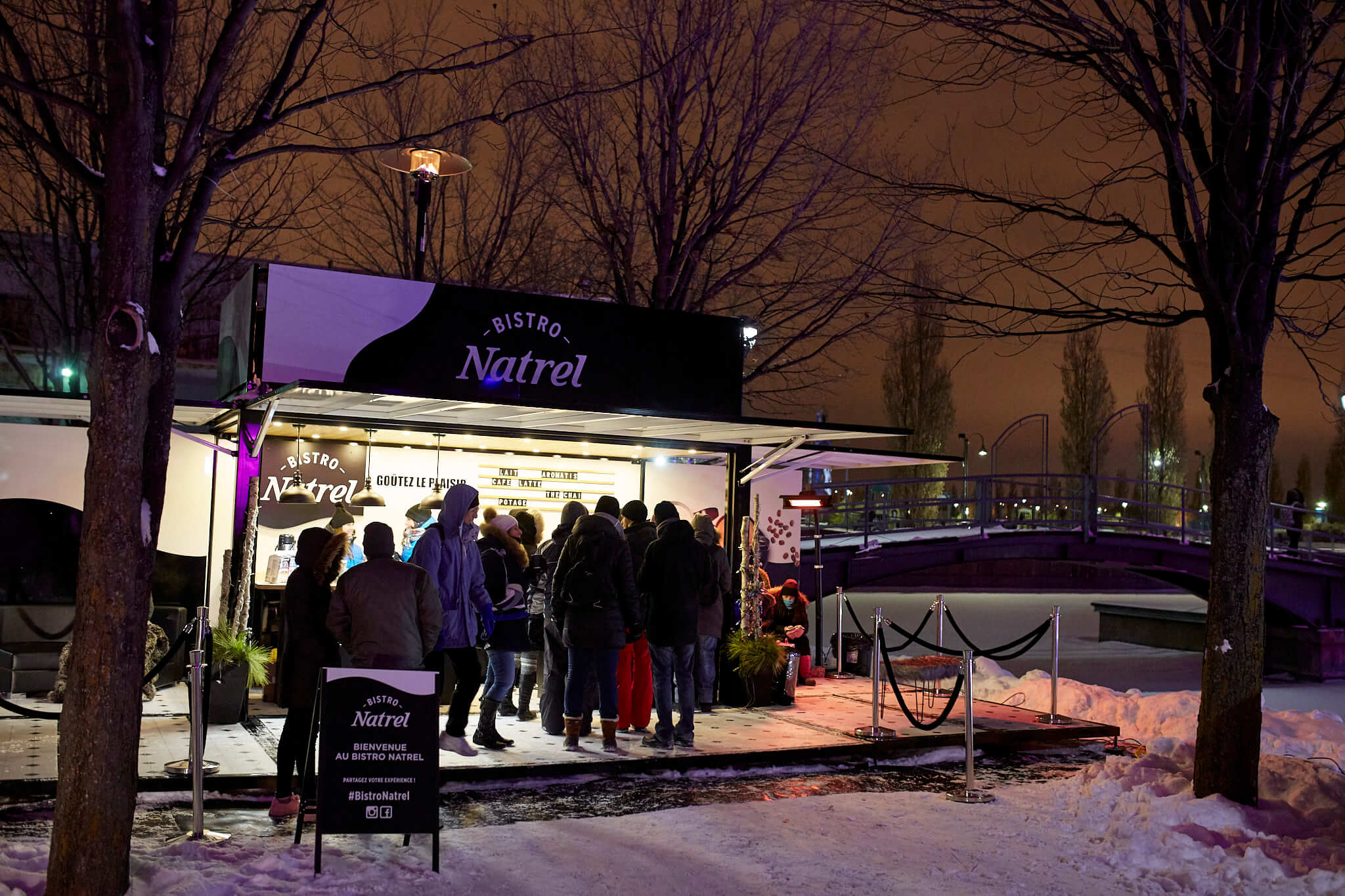 A new bistro experience
Natrel invites you to enjoy a unique taste experience outdoor. Warm up at Natrel Bistro and come discover all the possibilities that our wide range of dairy products offers.
Help yourself!
Discover all of Natrel's delicious flavoured milks, including dark chocolate, caramel latte and maple, with a hot chocolate that offers a touch more. Lactose-intolerant? Our lactose-free chocolate option is sure to please. Drink as much as you'd like!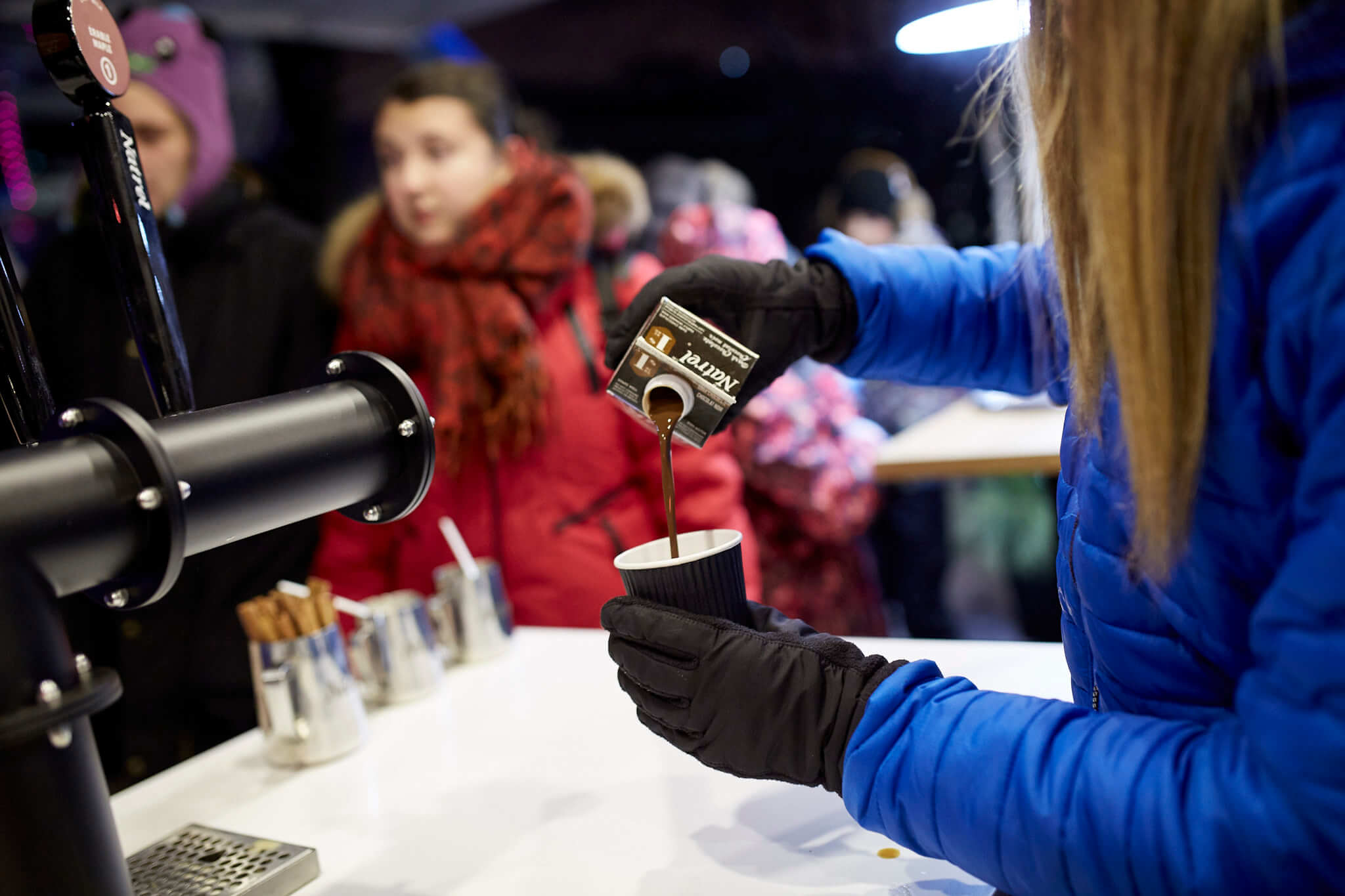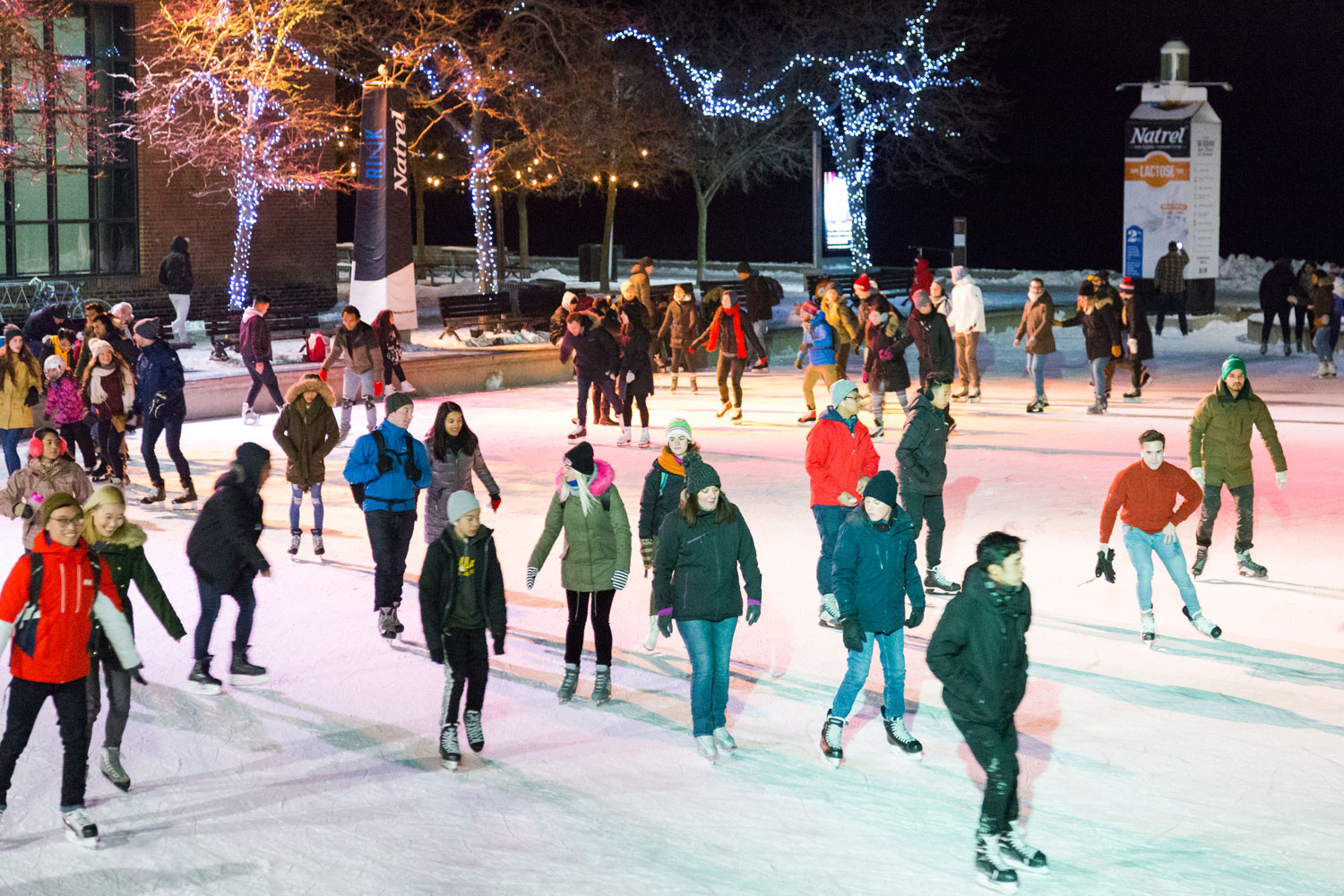 Toronto Harbourfront Centre
DJ SKATE NIGHTS
A pair of skates, a DJ and a star-studded sky – three simple ingredients for an amazing Saturday night. Show off your moves to some fresh beats on Natrel's Skating Rink at Harbourfront Centre.
Break out your skates and get dancing!
Montreal Old Port
NATREL FIRE ON ICE
Day or night, come make the most of winter at the Natrel Rink! Bring your own skates or rent them on-site and enjoy a spectacular pyrotechnic show as fireworks light up the Old Port sky.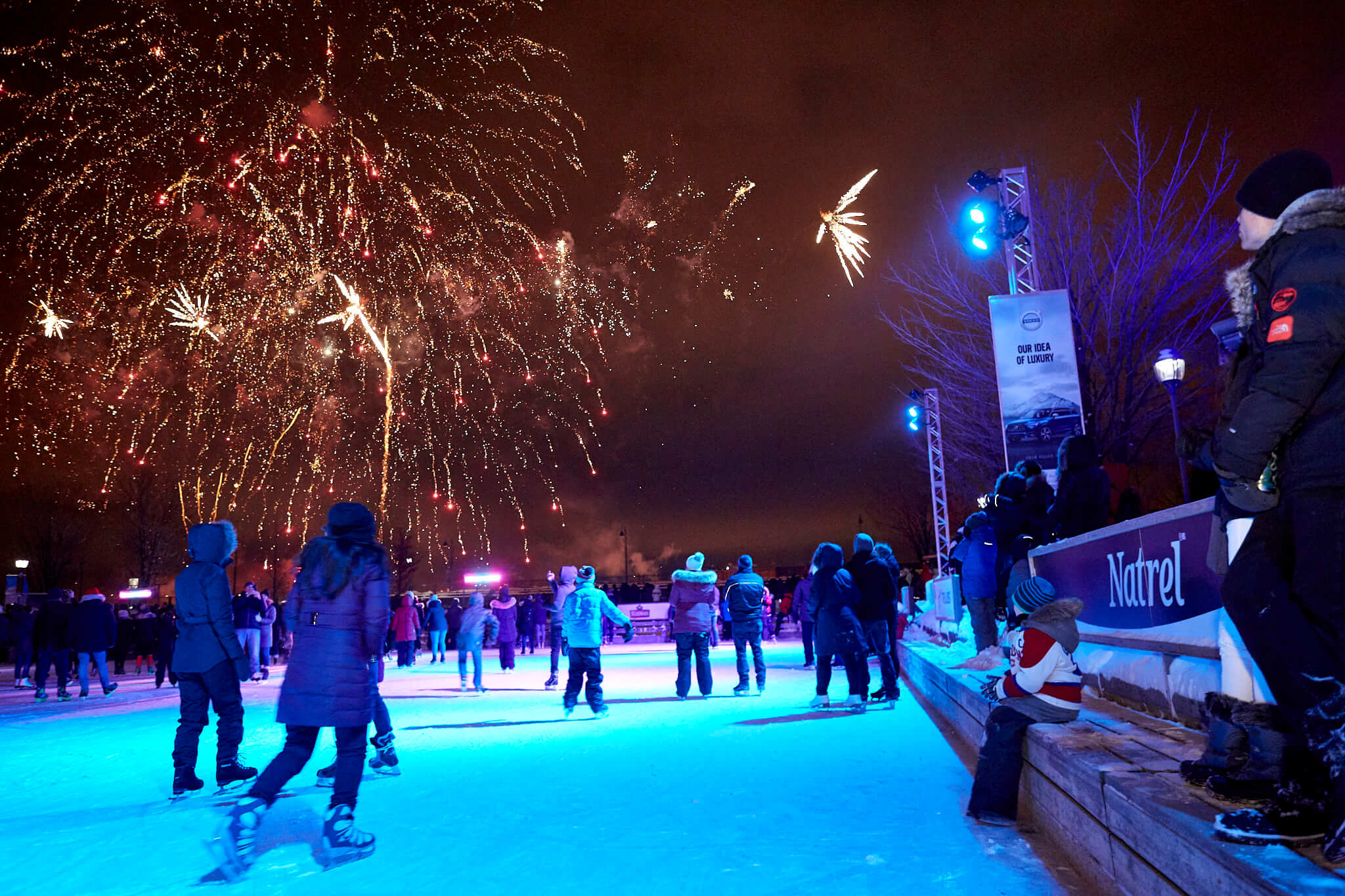 Taste the possibilities
It's not just a perfectly frothed chaï latte or a maple flavoured hot chocolate milk, it's the possibility to make winter fun delightful, with a touch more.
London Fog
A delicious latte made with Earl Grey tea, perfect for warming up after skating all afternoon.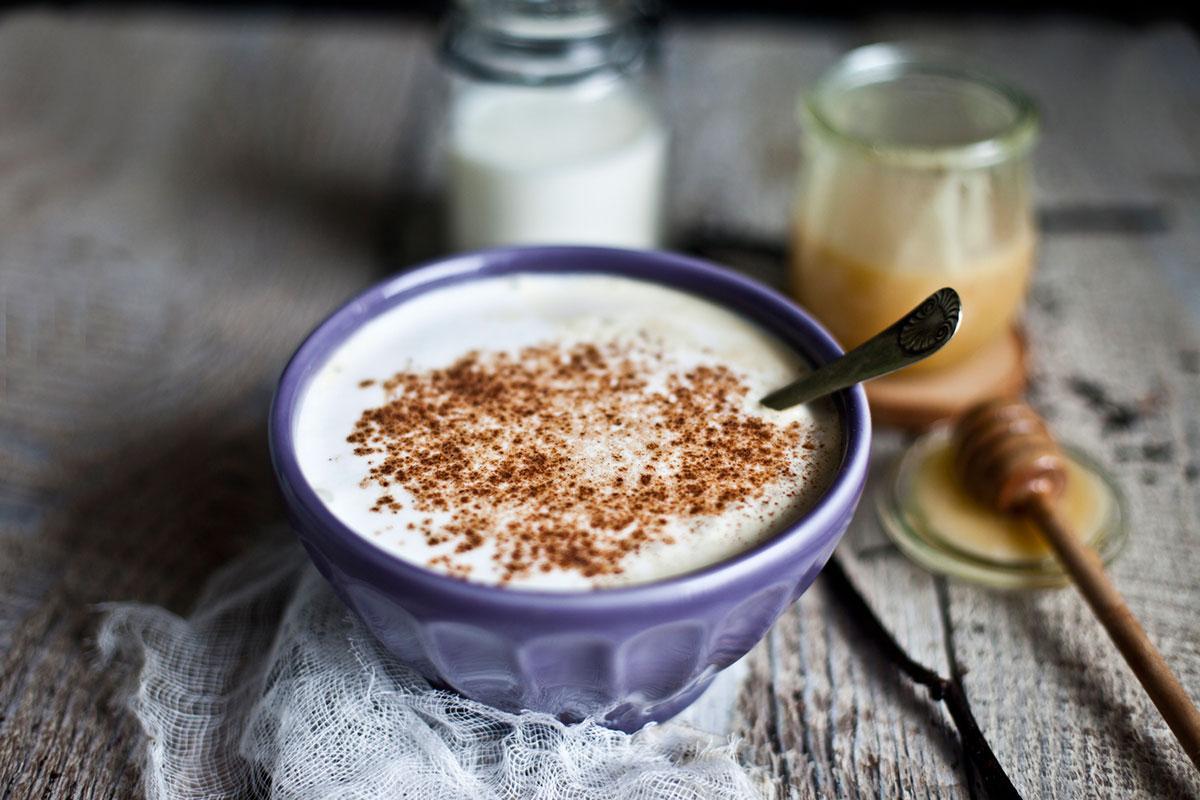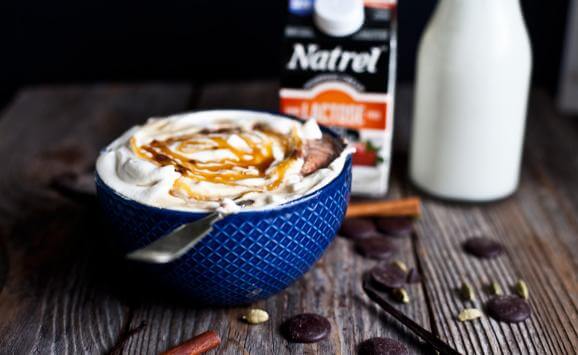 Maple Hot Chocolate with a Caramel Swirl
Decadent hot chocolate topped with maple whipped cream and a swirl of salted caramel.
Carrot Soup
Warm yourself with the rich taste of our carrot soup which is easy to make and a delicious treat for the whole family.