Welcome to the Natrel Bistro! Come try our wide range of dairy products in our refined modern bistro. Enjoy this unique experience.
 
Our summer activations are over. We hope you've enjoyed!
See you this winter for warm lattes, flavoured hot chocolate milk and much more.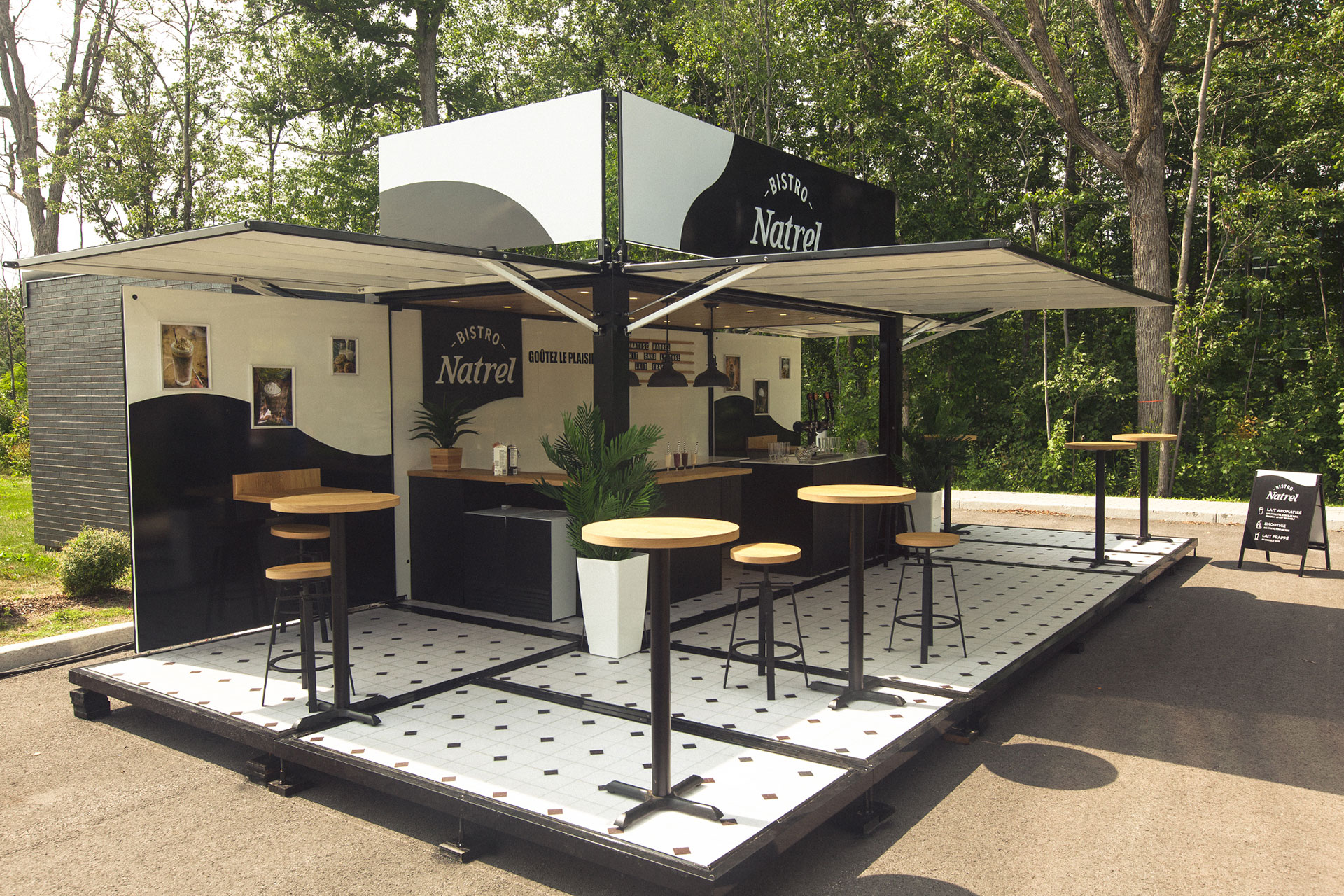 A new bistro experience
Natrel invites you to enjoy a unique taste experience in a charming setting. Come discover all the possibilities that our wide range of dairy products offers.
Help yourself!
Milk on tap is a glorious thing! Discover all of Natrel's delicious flavoured milks, including dark chocolate, caramel latte and maple, at our self-serve counter. Lactose-intolerant? Our lactose-free chocolate option is sure to please. Serve yourself as often as you like!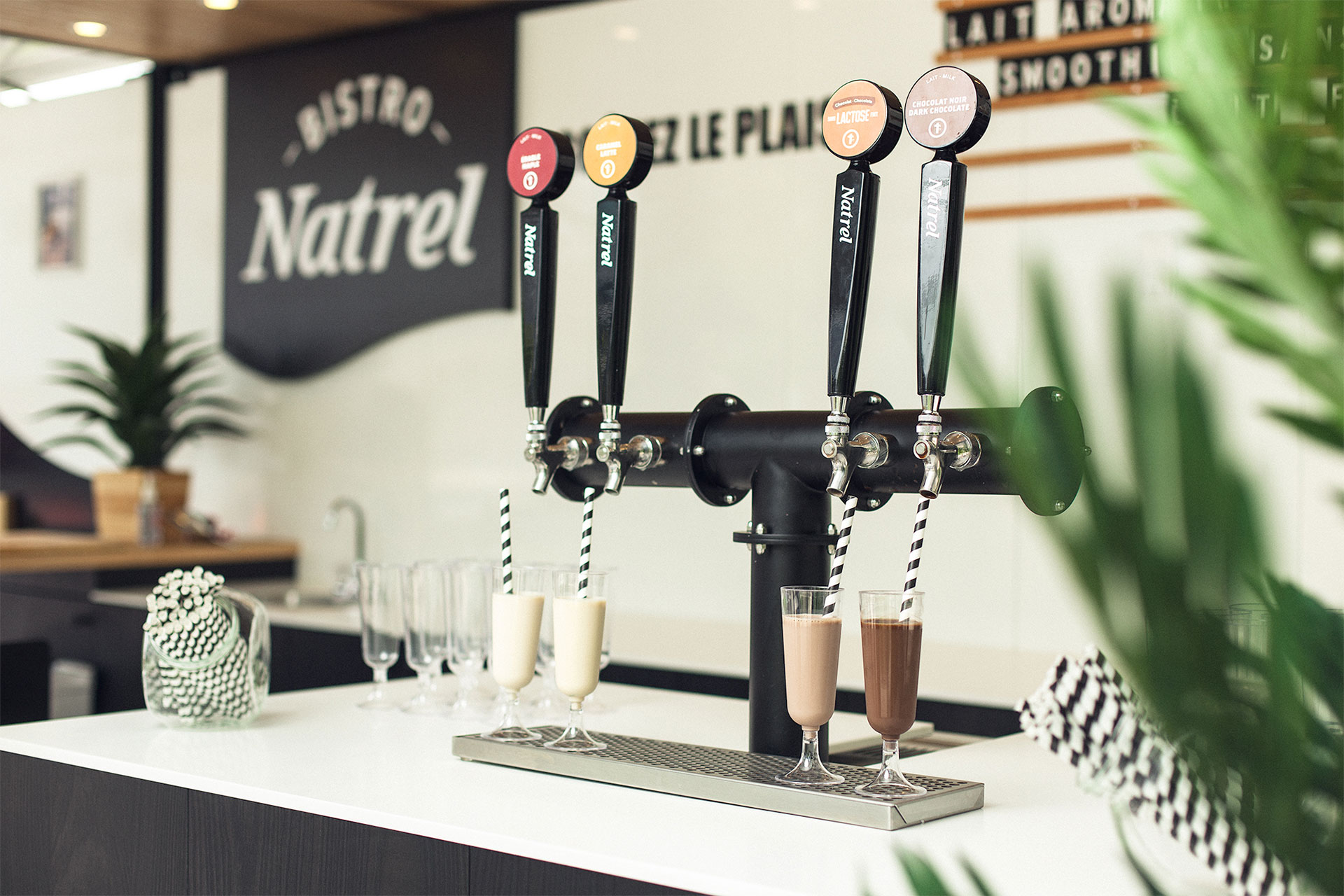 Taste the possibilities
The Natrel Bistro serves the very best milk-based products.
Choose from a variety of delicious drinks and snacks,
then add Natrel's touch thanks to our exquisite dairy products.
Trust us, you'll want to spend the entire day at the Bistro!