Crêpes are fast and easy to prepare, and there's no limit to how they can be filled or garnished. To minimize cooking time, we've decided to keep our recipe basic, but these chocolaty cakes are anything but boring. The dark chocolate crêpes are rich and slightly bitter. Combined with sweet Brandy cream and tangy berries, every bite says "I love you".
Recipe ingredients
Crêpes
1 ½
cup
Natrel Dark Chocolate Milk
1
tsp
pure vanilla extract
3
tbsp
dutch-process cocoa powder
Brandy Cream
1
cup
Natrel Lactose Free whipping cream
In a blender, combine all of the crêpe ingredients and blend on medium speed until completely smooth. If you don't have a blender, mix dry ingredients together. Add wet ingredients and whisk until smooth. Set aside.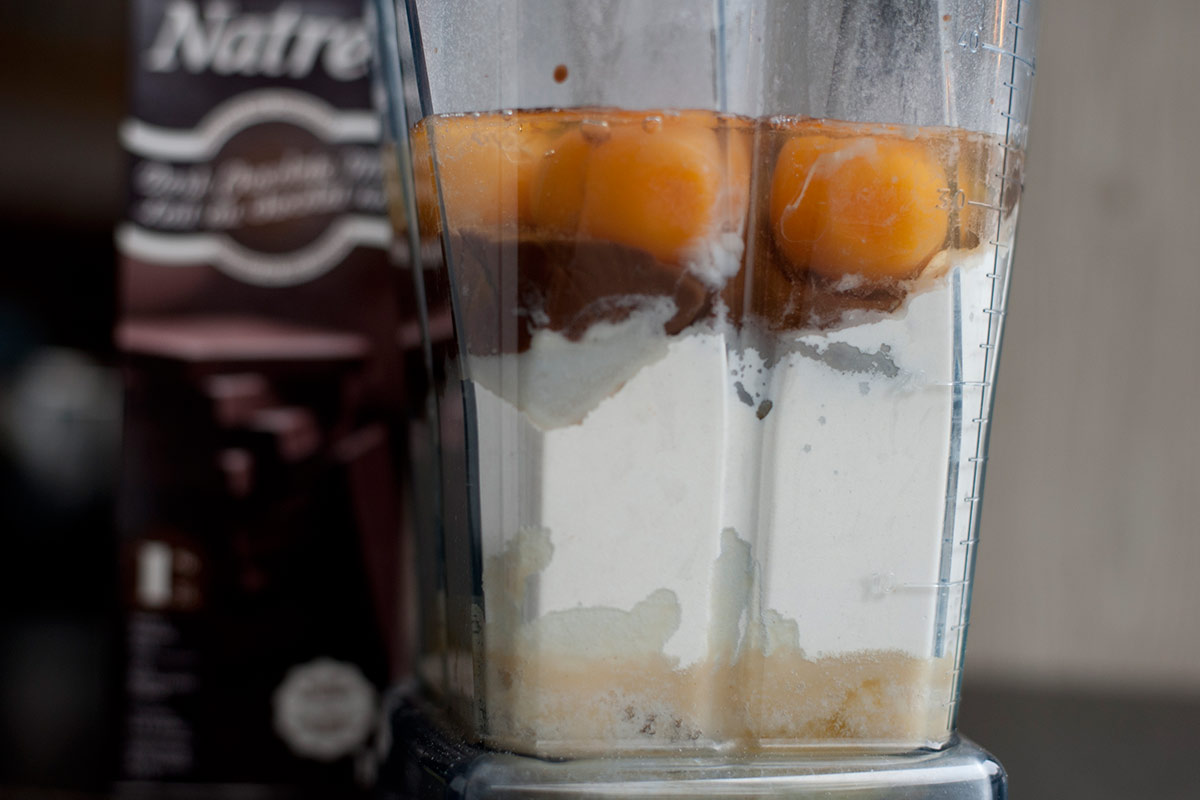 Wash and slice berries. Set aside.
Combine all brandy cream ingredients and whip. Refrigerate.
Heat a 9" non-stick skillet over medium heat. Add a small dab of butter to coat the pan. When butter is melted, pour 1/4 cup of the crêpe mixture into the centre of the skillet and start swirling immediately to spread the batter evenly. Cook the crêpe for 1 minute or until the centre is set, then flip and cook the other side for 30 seconds. Lay flat to cool slightly.
Fill with the desired ingredients, then serve a plateful of love.