Natrel Plus is a dairy beverage that provides you with 18g of protein. It's the best way to help you start your morning off right and gear you up for a busy schedule!
Natrel Plus Benefits
In addition to being an excellent source of protein, Natrel Plus provides several other benefits:
Available in 3 varieties: white 2%, white 3.25% and chocolate 2%. All three are available in 2L cartons.
The white beverage variety contains no added sugar.
The chocolate variety contains 50% less sugar than regular chocolate milk.*
No artificial flavours or sweeteners.
Lactose-free, since they are made from our ultrafiltered, lactose-free milk.
Gluten-free, like all milks.
Source of 11 essential nutrients.
Certified kosher.
Finally, like all Natrel products, Natrel Plus beverages are made with 100% Canadian milk.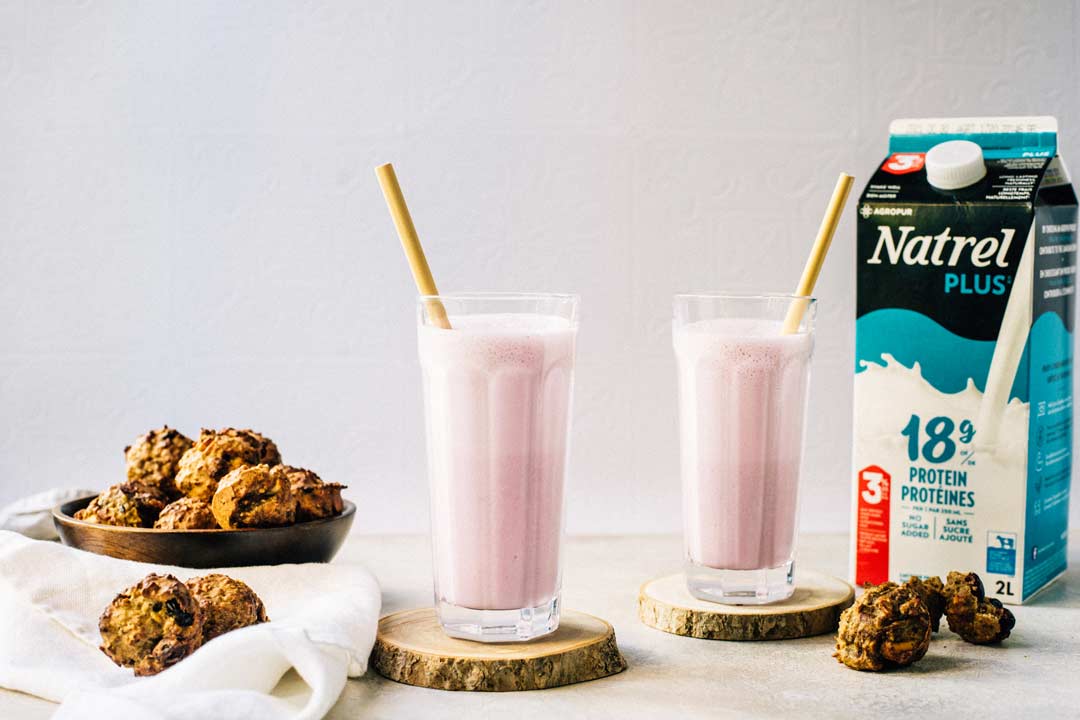 Discover the 3 varieties
Thanks to our filtration process, the milk proteins are concentrated and combined with the other ingredients in order to control the source, quality and quantity of the proteins added to our products. Each Natrel Plus serving contains 18g of protein.
Fresh, great tasting and lactose free, that's beyond ordinary!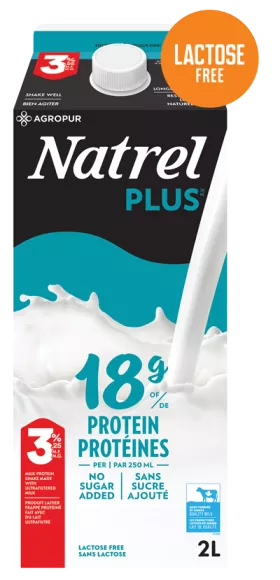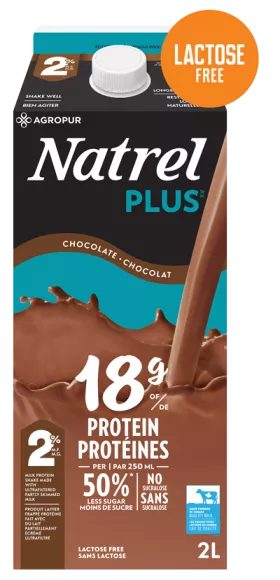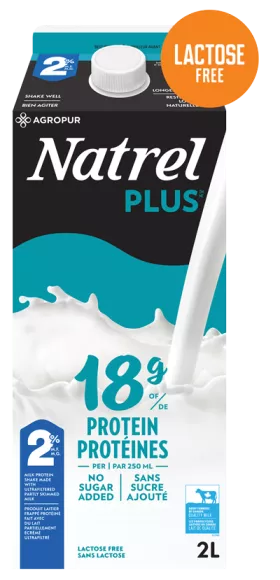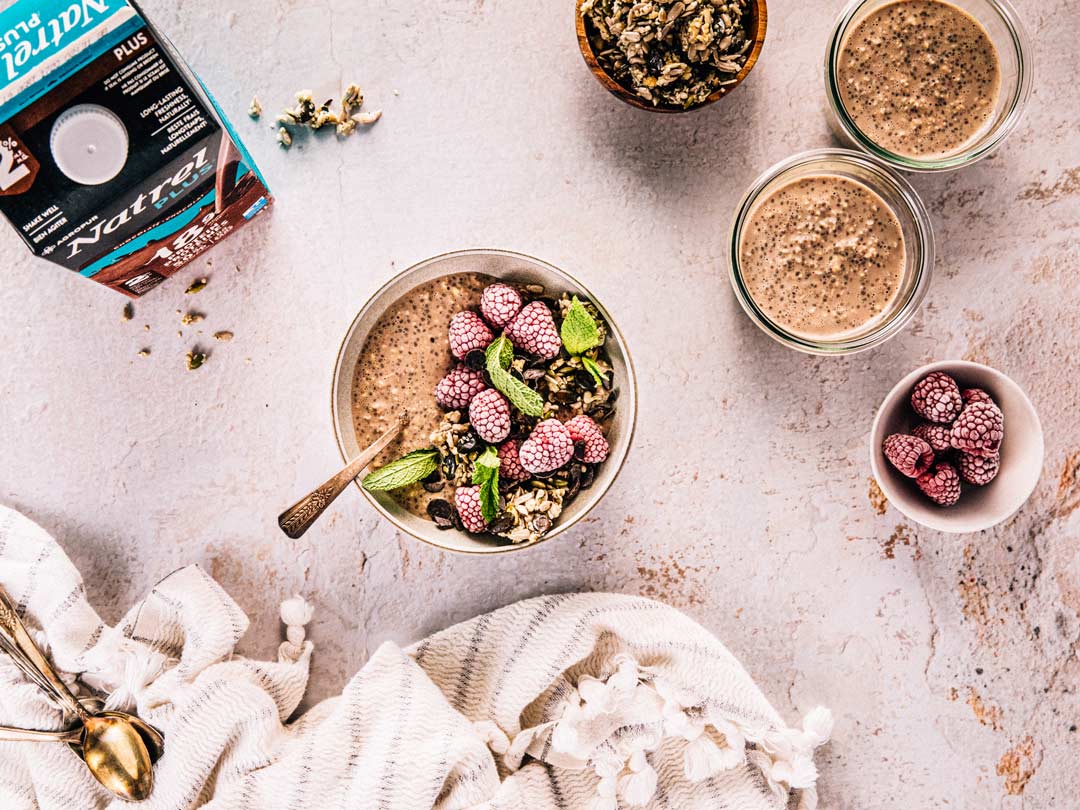 Try the Protein-Packed Chocolate Overnight Oatmeal with Seed Crust and Frozen Fruit
This delicious overnight oatmeal is the perfect breakfast for hot, sunny days. A unique combination of crunchy texture and freshness, it's also high in protein thanks to Natrel Plus Chocolate 2% milk, which contains twice the protein per serving of regular milk.
Try our Blueberry and Raspberry Marble Protein Smoothie
One smoothie contains 27 g of protein. Enjoy as a satisfying snack or at breakfast to keep you fuelled up until your next meal!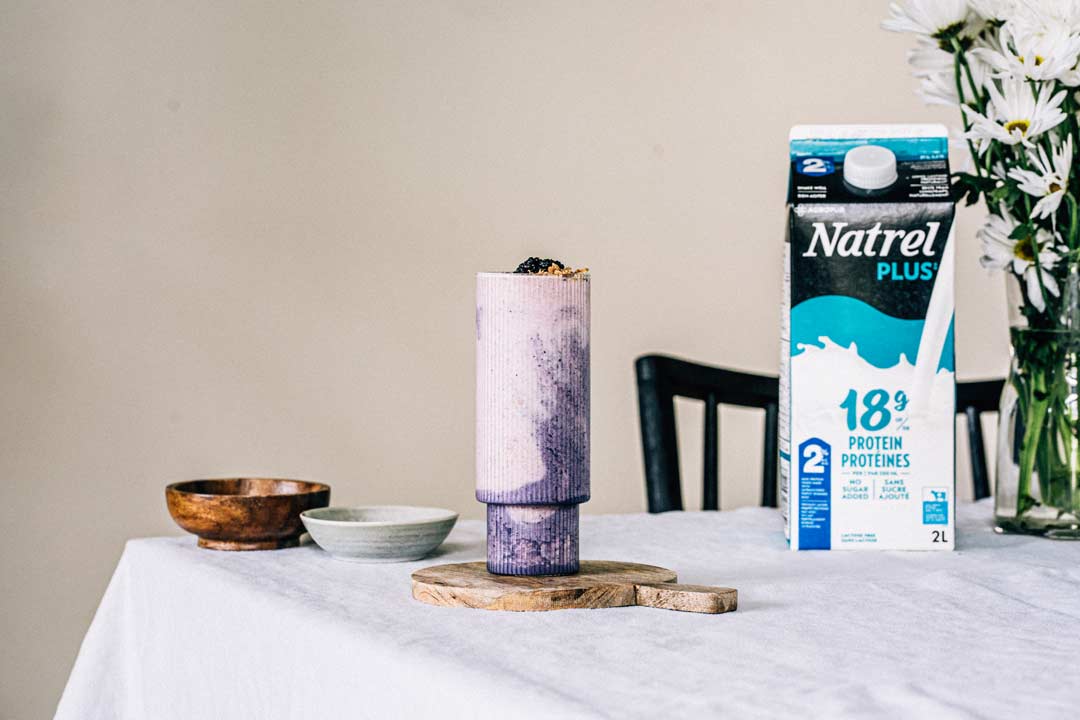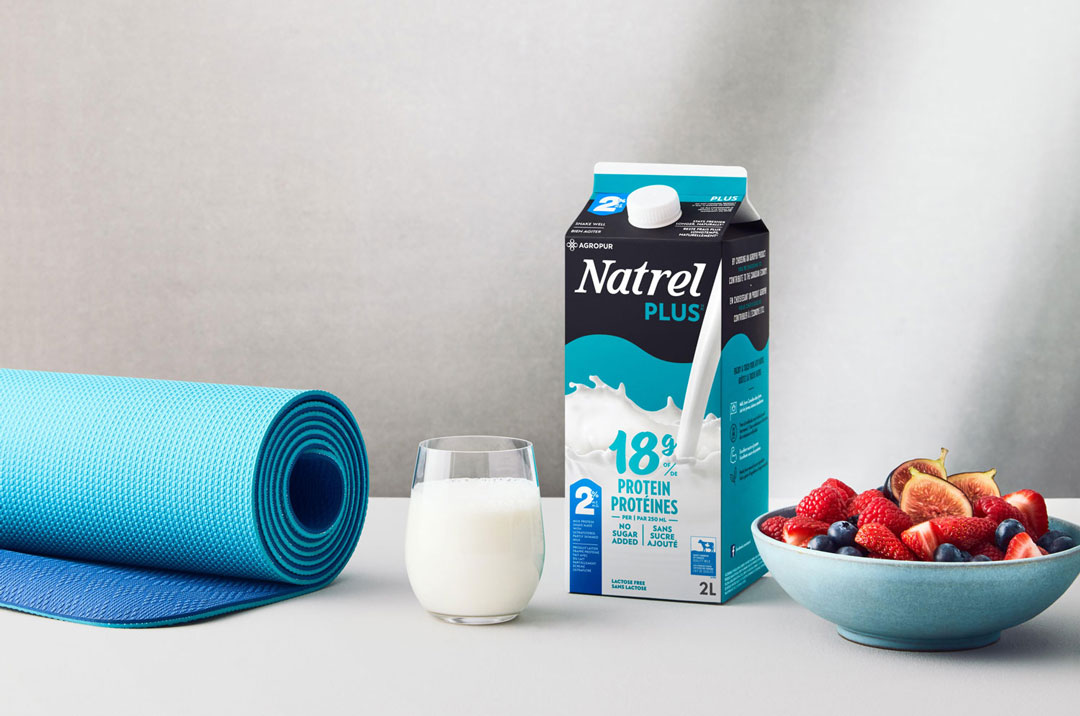 Active lifestyle and Natrel Plus: a winning combination
Let's demystify the role that protein beverages play in an active lifestyle to know when and, most importantly, if it's even a winning combo for us!
*

According to the protein and sugar content per 250 ml stated in the Canadian Nutrient File (CNF) 2018 for the 2% m.f. regular chocolate partly skimmed milk (code: 70).