Natrel Plus provides you with 18g of protein
to help you start your morning off right and gear you up for a busy schedule!
5 reasons to try Natrel Plus
Does your busy schedule make it difficult to get enough quality protein? Do you have a weak appetite?
Natrel Plus products can come to the rescue.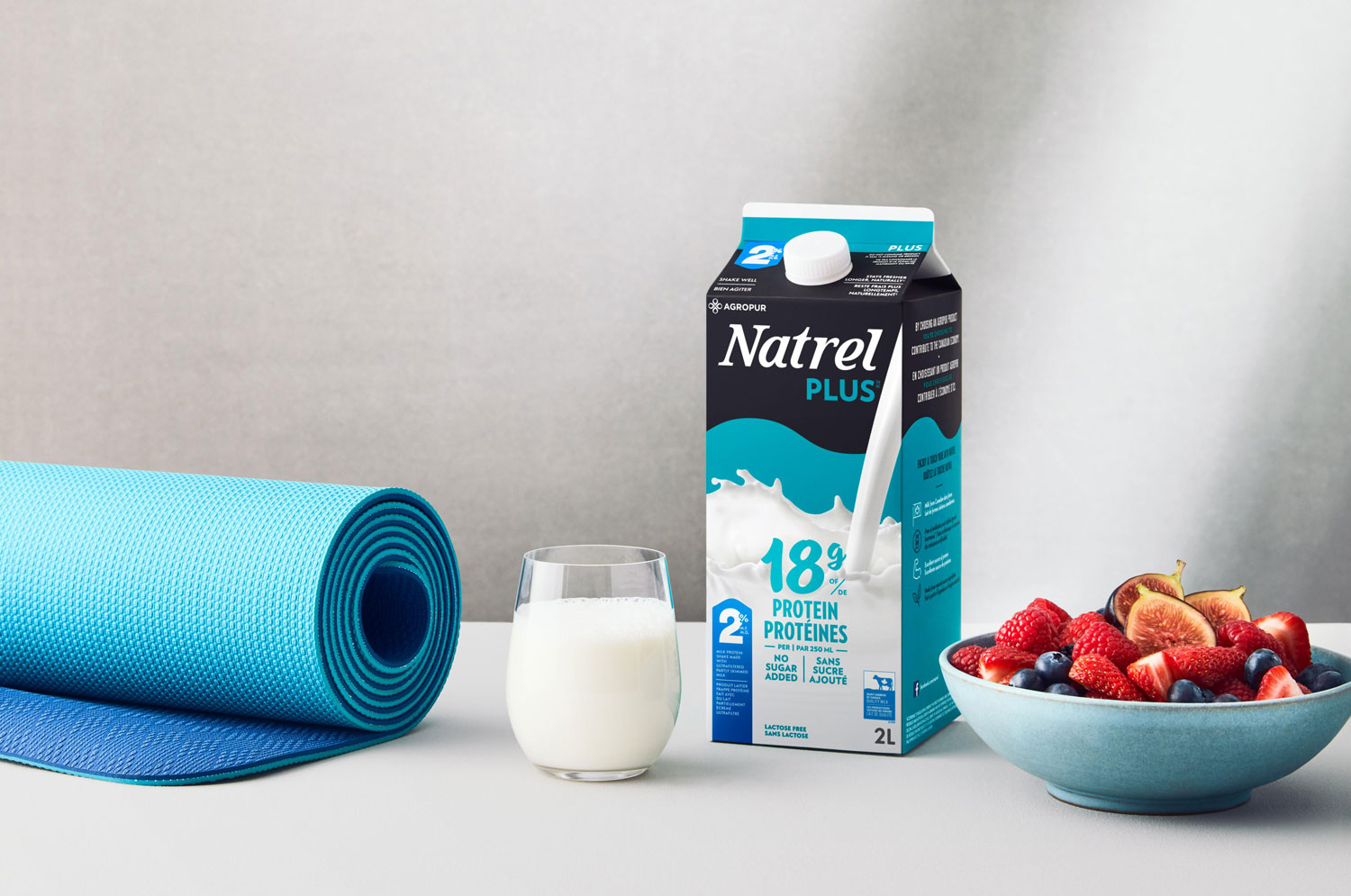 Natrel Plus, more protein naturally
Thanks to our filtration process, the milk proteins are concentrated and combined with the other ingredients in order to control the source, quality and quantity of the proteins added to our products. Each Natrel Plus serving contains 18g of protein that comes entirely from our 100% Canadian milk.
Fresh, great tasting and lactose free, that's beyond ordinary!
Start your morning right with more protein
Whether you prefer your milk hot or cold, on its own or in your coffee, Natrel Plus protein-enriched can be used any way you choose. Pour them into your cereal, oatmeal or coffee. You can also use them to make pancakes, muffins or a nutritious smoothie.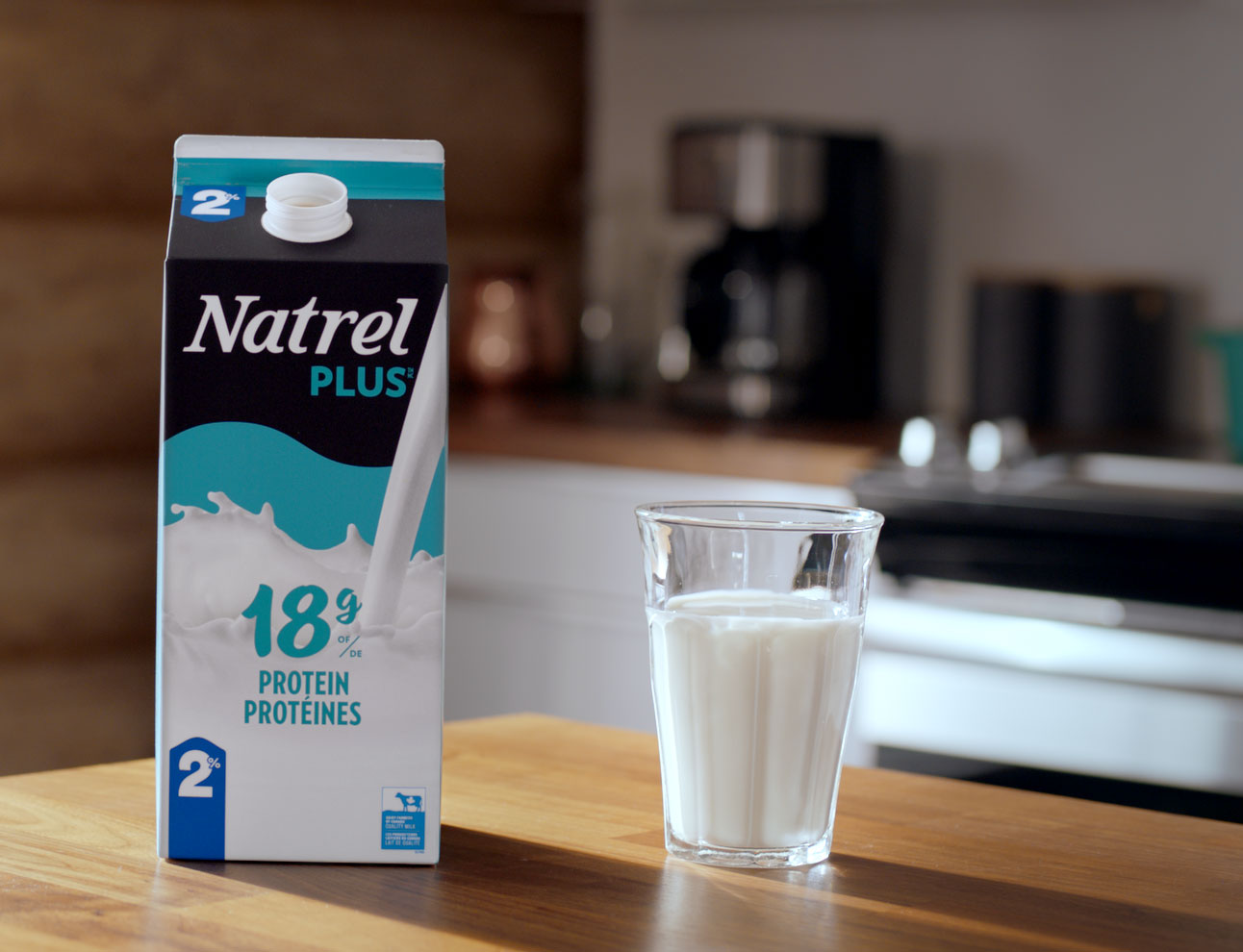 *

According to the protein and sugar content per 250 ml stated in the Canadian Nutrient File (CNF) 2018 for the 2% m.f. regular chocolate partly skimmed milk (code: 70).