This banana bread lends a wonderful spicy note to the menu for a satisfying meal. I love making this original take on the traditional version. The palate swings between sweet cinnamon and spicy ginger with each slice. Ideal for brunch, it's a snap to make and leaves me time to take care of the rest of the items on the menu.
Recipe ingredients
3
very ripe bananas, puréed
⅓
cup
unsalted Natrel butter, melted
½
cup
Natrel Fine-Filtered 2% milk
Preheat the oven to 350°F (180°C). Butter a 4" X 8" loaf pan and set aside.
In a bowl, mix the sugar, salt, spices, baking powder and flour together. Set aside.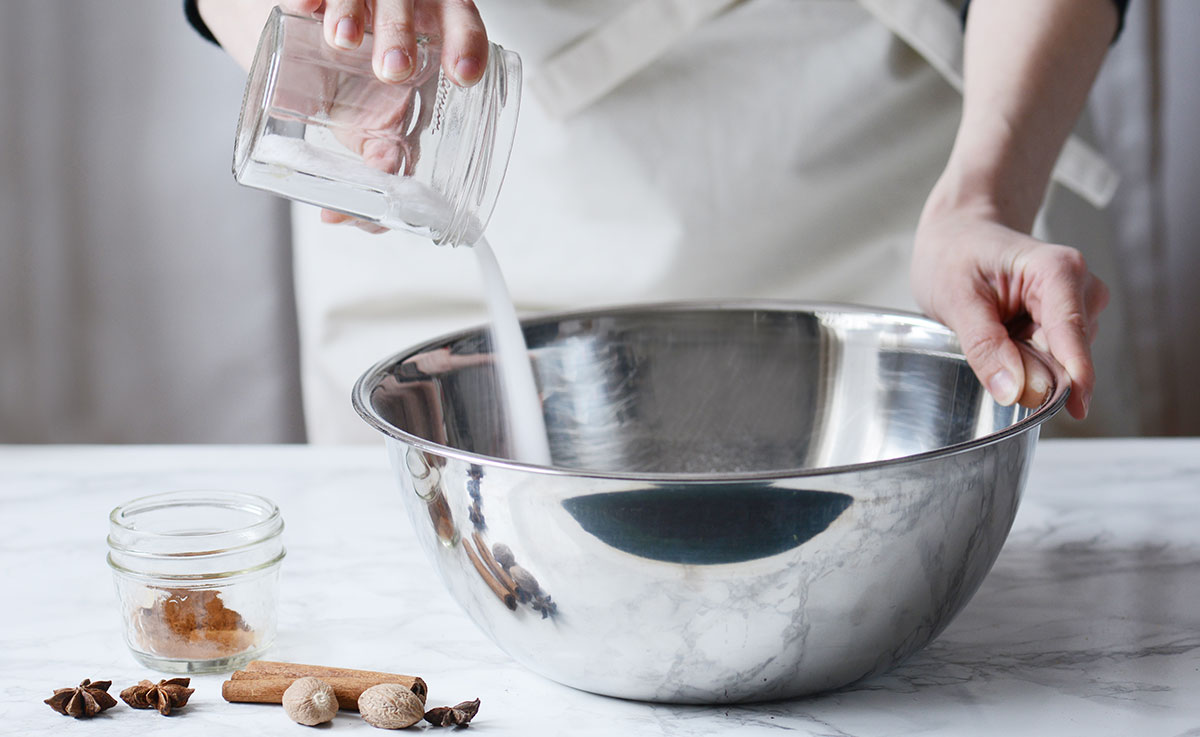 In another bowl, mix the remaining ingredients. Add to the flour mixture, whisking, until the texture is consistent.
Pour into the pan and bake in the oven for 50 minutes or until a knife inserted in the centre of the cake comes out clean.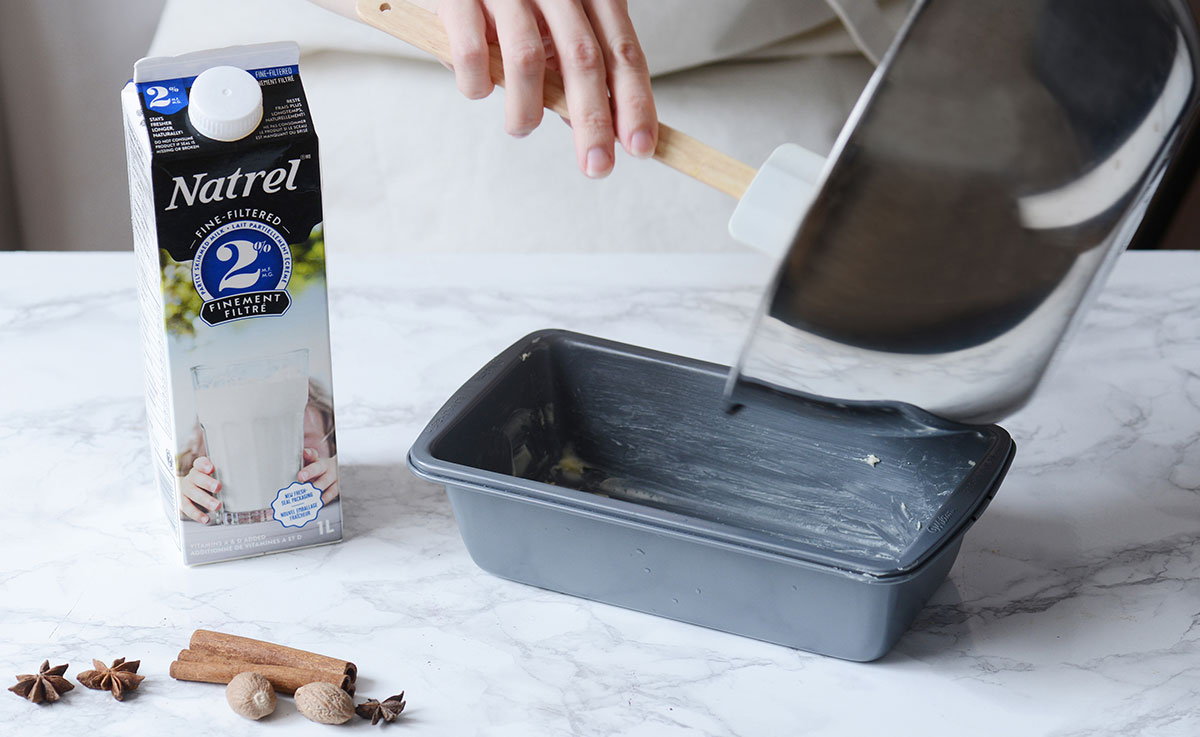 Let cool to room temperature and serve.