Don't be put off by the long list of ingredients, because this Asian classic is super simple to make. And what's more: It's even tastier the next day for lunch! I always enjoy this dish served on basmati rice with peppers and sugar snap peas!
Recipe ingredients
1 ⅔
lb.
boneless, skinless chicken breast, chopped into medium cubes
1
cup
Natrel Lactose Free 2%
4
drops toasted sesame oil
1
tbsp
nuoc-mâm (fish sauce)
1
medium Spanish onion, minced
1
cup
Asian peanut sauce (or more, to taste)
½
tsp
sriracha (or more, to taste)
2
red peppers, cut into strips
200
g
sugar snap peas, trimmed
Salt and freshly ground pepper
A handful of fresh parsley, chopped
A handful of unsalted, skinned peanuts, coarsely chopped
Asian Peanut Sauce
1
tbsp
toasted sesame oil
2
tsp
fresh ginger, grated
1
cup
roasted unsalted, skinned peanuts
Place all the Asian peanut sauce ingredients in a food processor and purée for about 10 seconds. Do not overmix – you still want a bit of texture! Set aside in the refrigerator.
Place the chicken in a large bowl. Pour the Natrel Lactose Free over it. Set aside in the refrigerator for 1 hour to allow the chicken to become tender and juicy. Drain the chicken and add the hoisin sauce, lime zest, sesame oil, nuoc-mâm, brown sugar, rice vinegar and white wine. Mix well and set aside on the counter to marinate.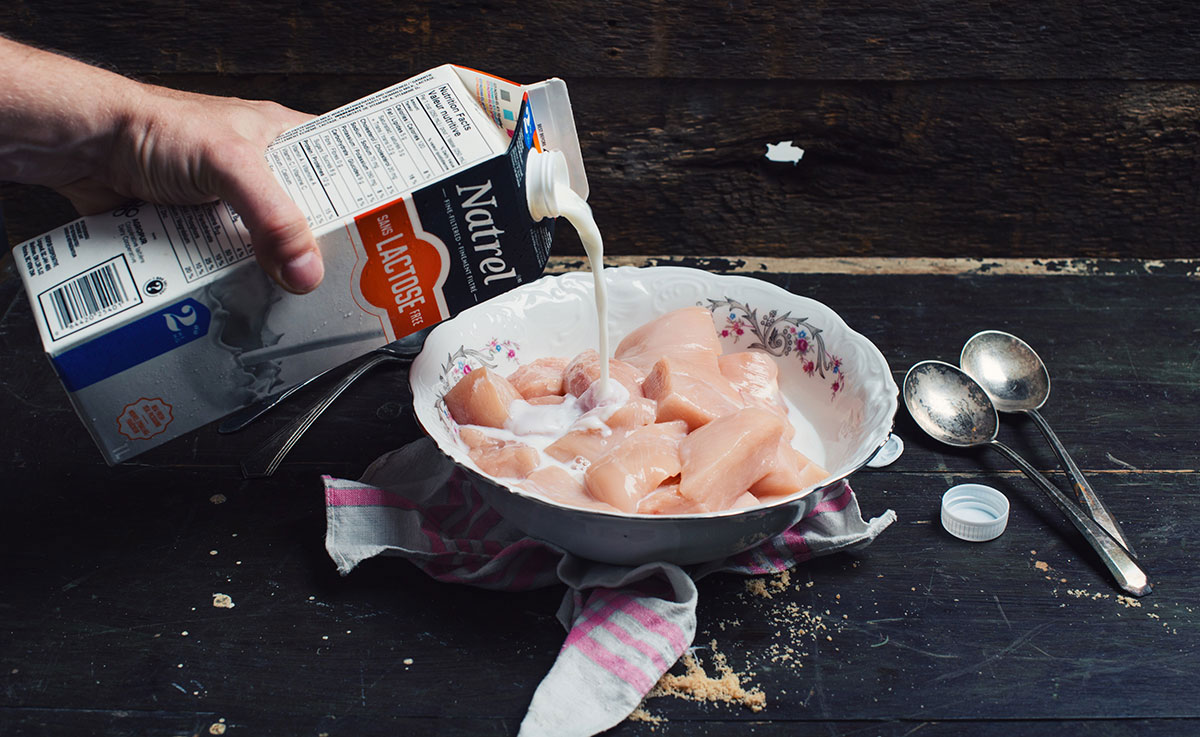 In a large work or pot, add the onion, coconut milk and chicken broth. Bring to a boil. Reduce the temperature slightly and add the Asian peanut sauce, peanut butter and sriracha. Season with salt and pepper. Mix well until smooth.
Add the chicken and its marinade. Cook, stirring regularly, for about 5 to 6 minutes.
Add the vegetables and cook for about 8 to 10 minutes, or until the chicken is well cooked. Serve on your favourite rice and garnish with the parsley and peanuts.